This morning, at 6:48 CET, spring started at the northern hemisphere. From now on, days up here in Kiruna will be longer than for almost all of the readers of this blog. And today, my bicycle keys arrived. Finally. I went for a ride with my friend. First to the parking place for Ädnamvaarastugan, then on the lake Luossajärvi. Exhiliarating.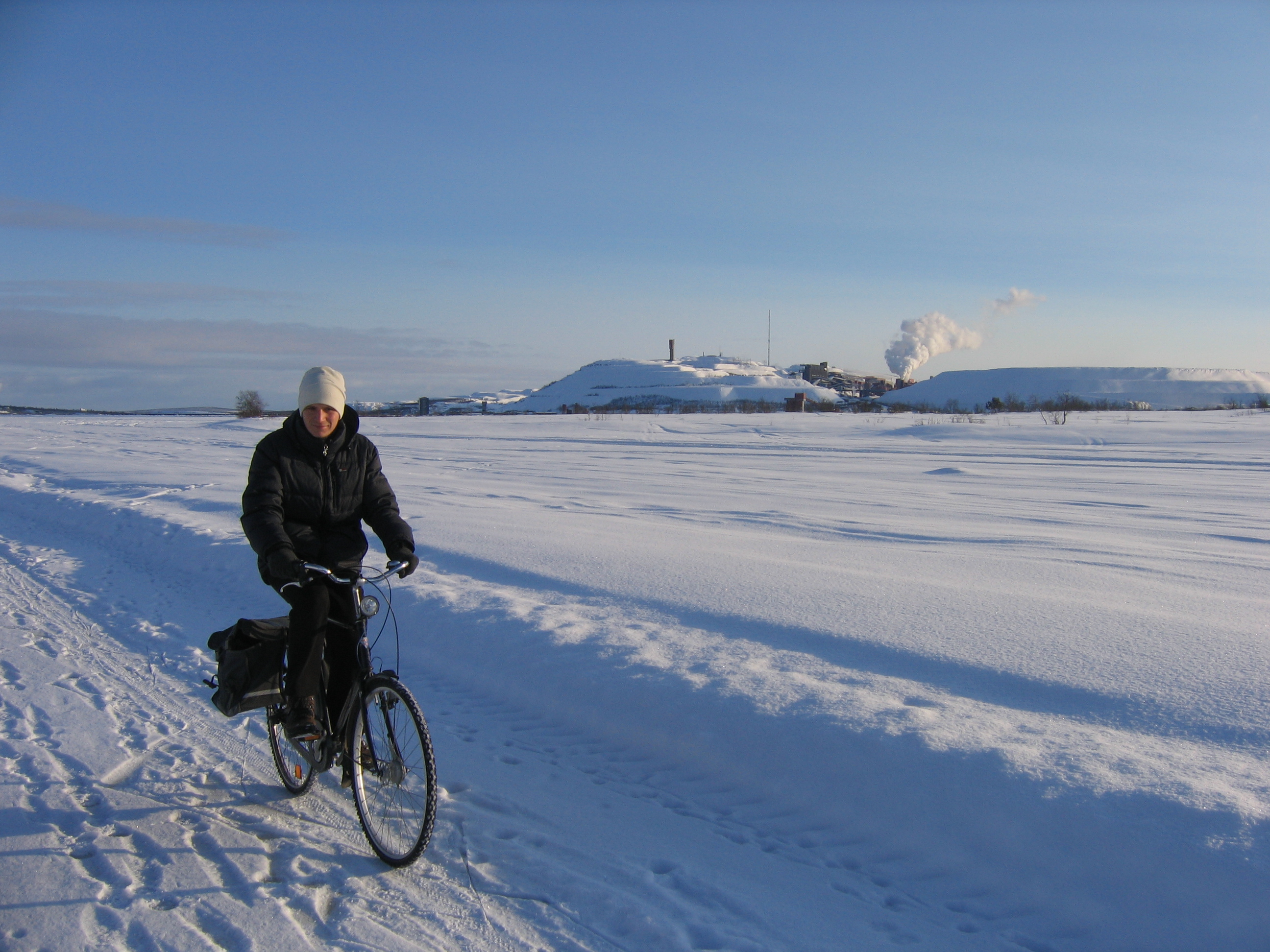 More images of me (above) and my friend
at my picasa web album
.