Yesterday, Friday, I went to Kurravaara. Kurravaara is a village with 266 inhabitants, 12 km north of Kiruna and about 200 meter below it. It is the first village that the Torne river passes through. Going there was cold: around -10C with a strong northerly wind and snowfall. Despite the 200m downhill, it took a long time to go there. I was shocked to see a sign "5 Kurravaara" when I thought I should be almost there, and puzzled when I entered Kurravaara a few hundred meters after that. The road goes straight ahead onto the water, which I assumed to be the river. On the other side, I turn right in the hope to pick up the road to Laxforsen and Jukkasjärvi, but I am unable to find it.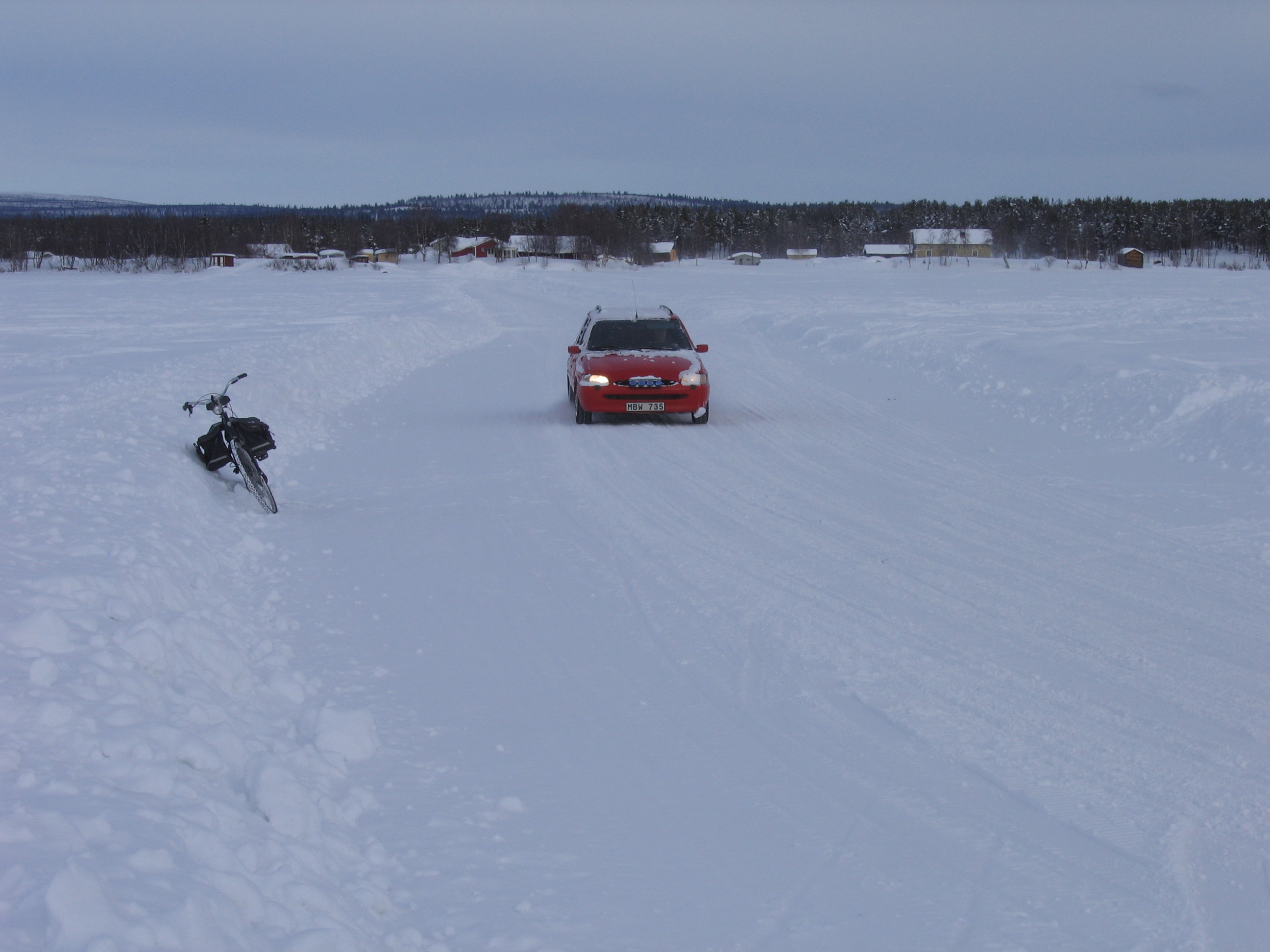 A guy singing in Saami approaches me and asks if I am police. I tell him that I'm not and ask him if this is the way to Jukkasjärvi. Not on that one! he says in Swedish, pointing at my bicycle. Vroom vroom! He goes back to his garden and resumes singing in Saami. I go back across the water and realise I crossed Lahti, from Kurravaara S to Kurravaara N, and I realise that the sign "S Kurravaara" meant "Södra Kurravaara", not 5 km to go there. I locate the proper place to cross the Torne river and explore by foot.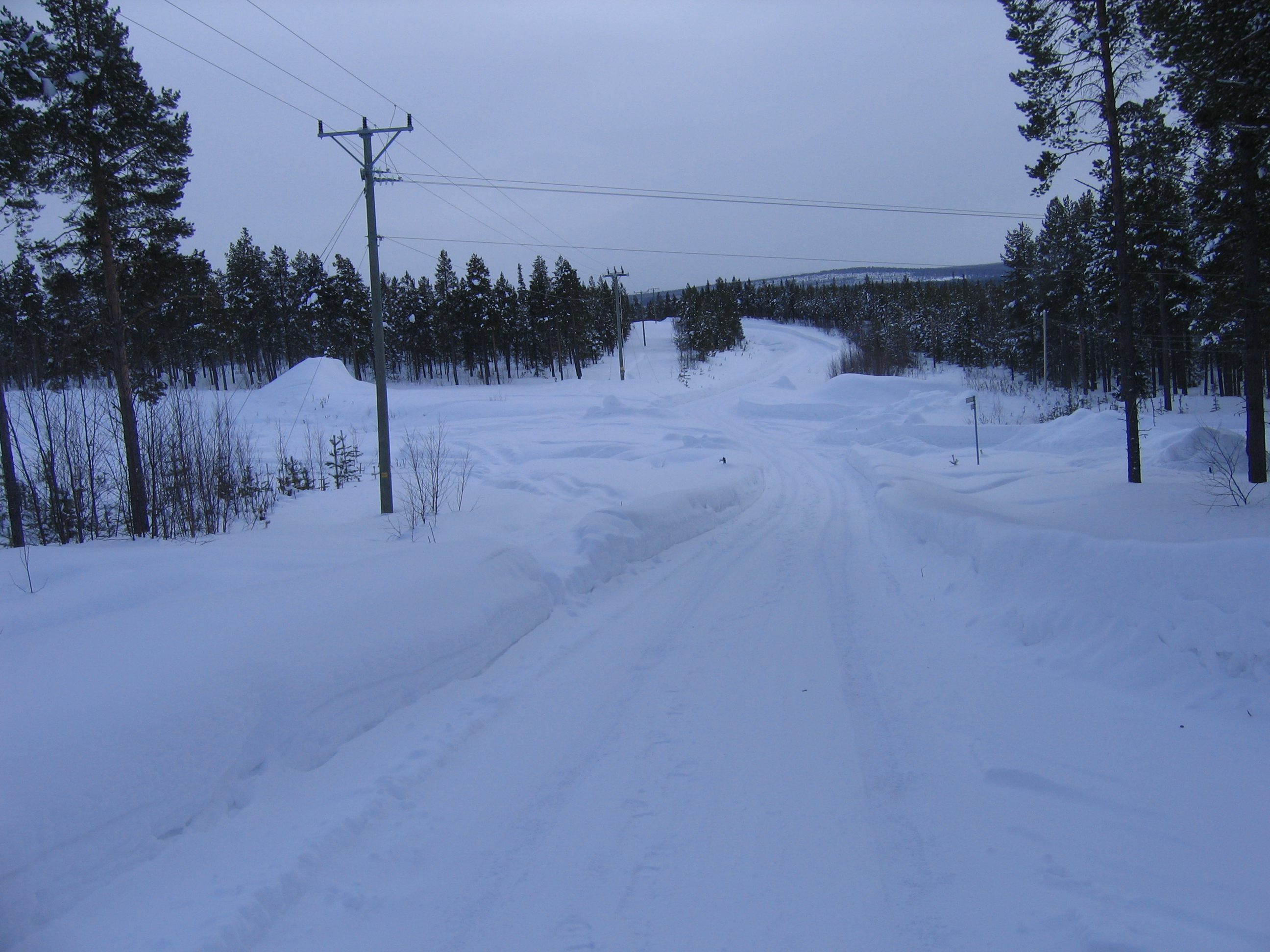 On the left bank of the Torne, I find the road - it's really a track, but it's ploughed - to Laxforsen and Jukkasjärvi, and decide that I can make the round trip by bicycle another day.
The way back to Kiruna is heavy. Uphill, fortunately not snowing anymore, but I didn't bring enough lunch.
Today, Saturday, is a very beautiful day. I got up at 9:00 and left at 10:00 for Kalixfors; not only a street in Schiedam, but also a village on the border of the municipalities of Kiruna and Gällivare. After unsuccesfully trying to buy sunglasses at either Coop Forum or Överskottsbolaget (both are open, neither have sunglasses), I cycle south along Nikkaluoktavägen. Apparently, it's only 65 km to Nikkaluokta, a lot closer than I thought; I can go there on a trip if I can take my bicycle in the bus back and if the timetables fit. I realise that I have forgotten my map but it should be no problem. I get warm cycling upwards, put off my winter trousers, get cold cycling downwards and put them on again. Shortly after a place where Banverket is building a new transformer station, I come across a police control (the police car has overhauled me minutes before), and I stop. The police smile and tell me to go on. "Du bara cyklar". They didn't see my rear light is broken.
Proceeding on Nikkaluoktavägen, the view gets increasingly beautiful. I get closer to the mountains. After departing Nikkaluaktavägen to Kalixforsbron, the road becomes pure snow/ice (not the bare asphalt below), probably because the road is narrower, less travelled and the maximum speed is 30 km/hour. It's a very beautiful part.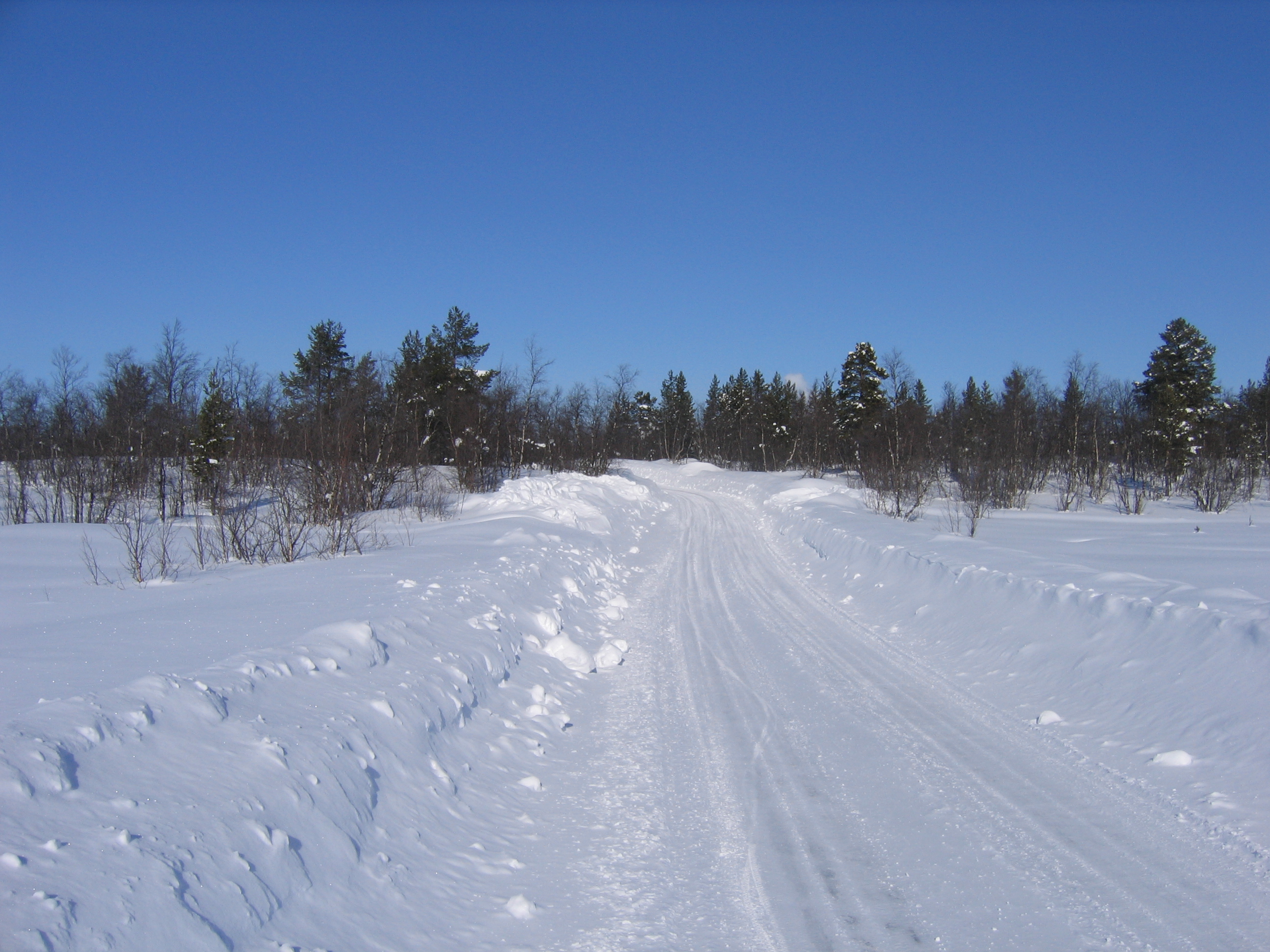 I get a nice view of the mountains, including Kebnekaise: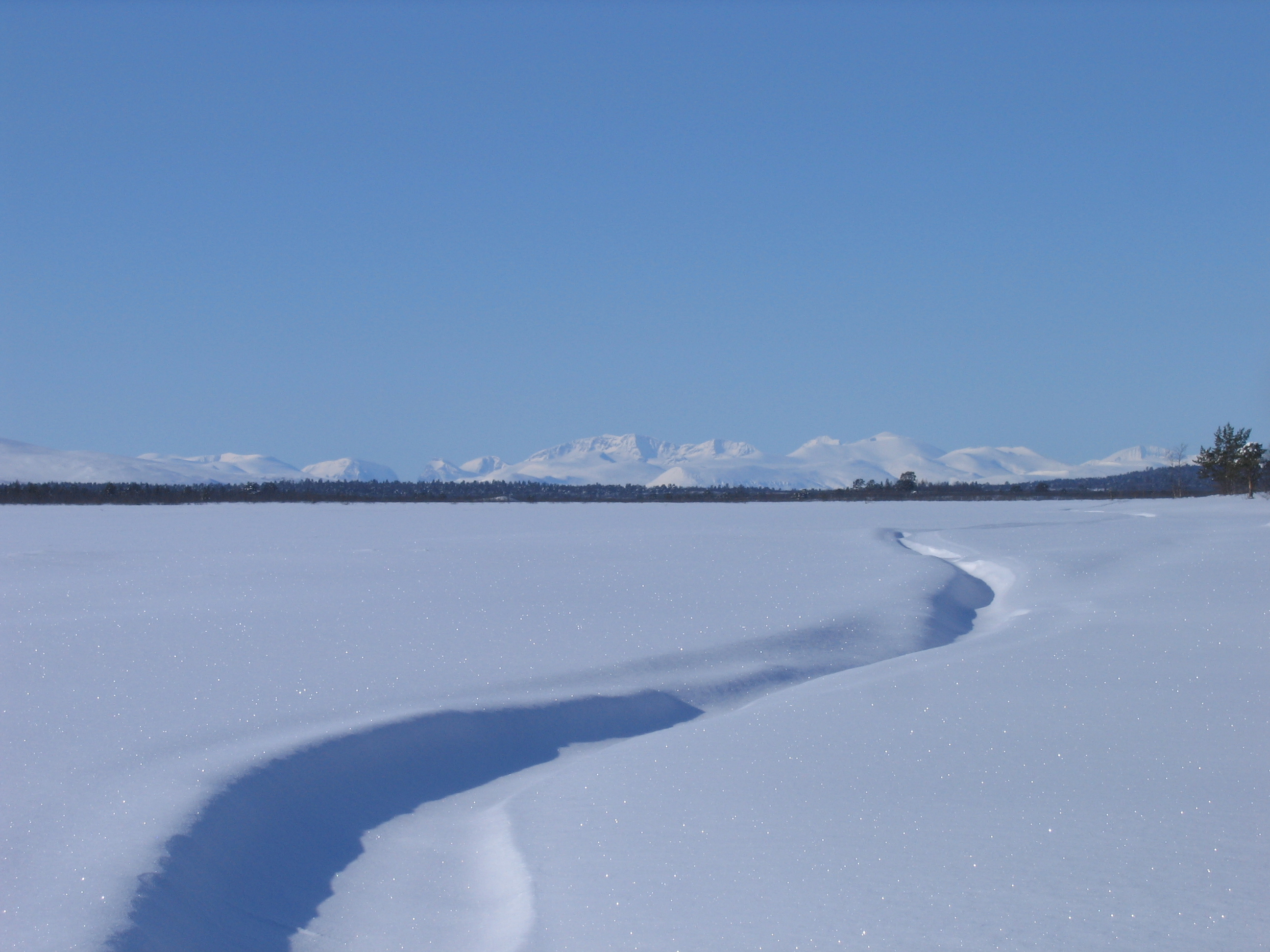 The Kalix river turns out to be completely frozen, even though in Kalixfors there are supposed to be rapids. The road actually goes over the river, despite the presence of a bridge. Not sure why they do that. On my way back, I eat lunch and then explore some more.
More pictures
in my picasaweb album.