I was at Kunskapsparken to do an intake test in SFI: Svensk för invandrare (Swedish for immigants). I had an appointment at 10:30, was put in a seperate room and left alone with four booklets for a test and a CD for the listening test. After I was finished I had a little chat with the teacher (in Swedish, of course), and I have been admitted to the course; though I don't know to which one yet. B or C.
This morning, the wind was blowing hard and it was +1C.
In the afternoon, the sun was shining, there was not much wind, and temperature rose to +5C.
As I cycled home from university, there were streams everywhere.
The E10 was a river.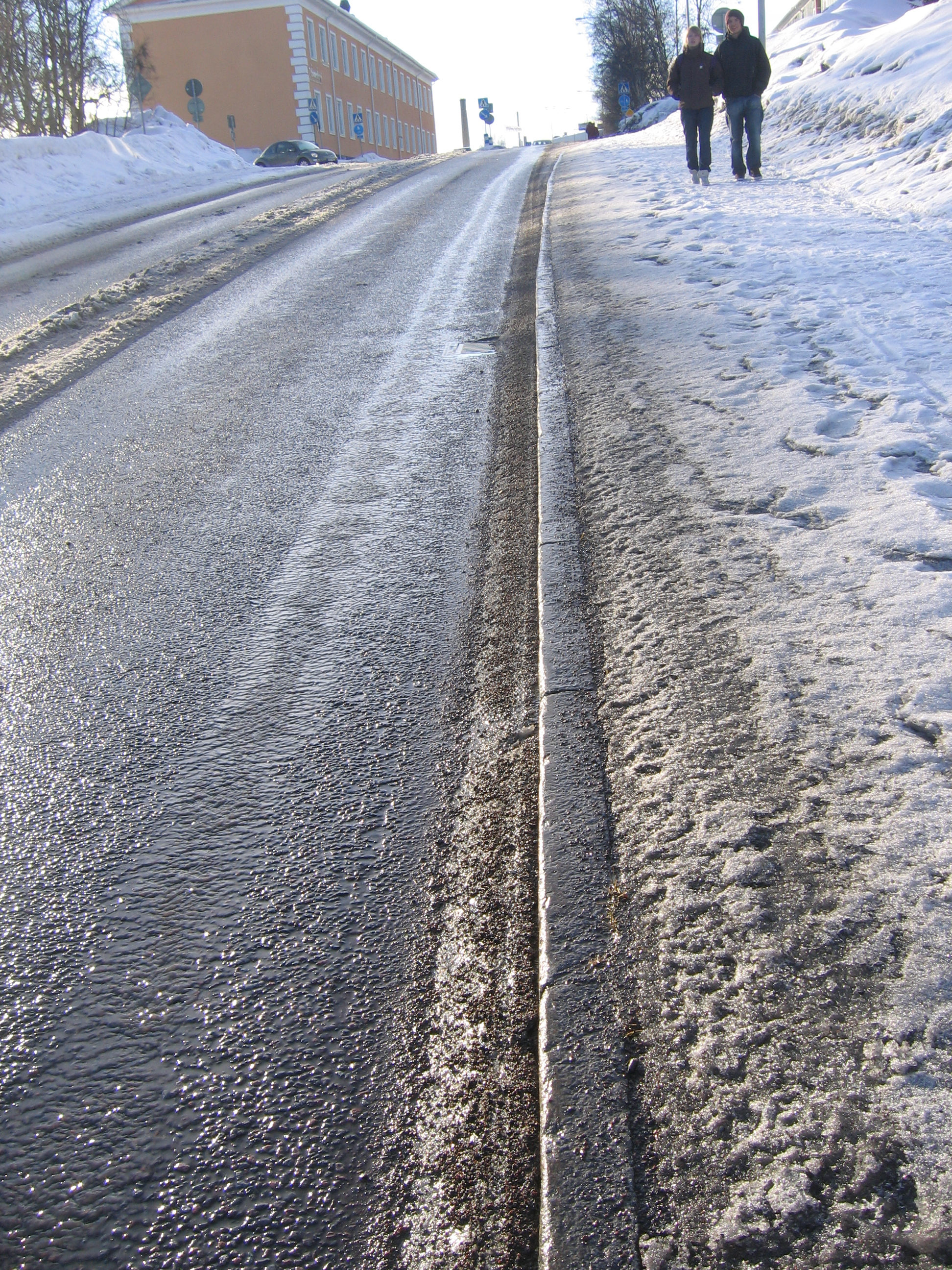 Sunny with 5 degrees. It's great to be outside. The days are getting longer. One week from now, it will be light from 4:20 till 21:05. Spring is coming soon!